Season 7 Episode 5 "The team – Daniel Sousa in tow – reunites with more than one familiar face at the S.H.I.E.L.D. hangout and discovers exactly how to dismantle the Chronicoms' latest plan; the Zephyr unexpectedly leaps forward again."
What I Liked?
1. The team arrives in 1973 in New York City. Coulson loves being in this era, this is the era he remembers being the best. While Coulson is loving being here, Sousa, on the other hand, has a lot of questions that need to be answered. Mack and Yo-Yo split off from the main team to go to the SHIELD lighthouse base they used but it's overrun with Hydra and a few loyal SHIELD agents.
2. Simmons is explaining to Deke that Wilfred Malick's funeral was in 1970 and that he's dead, however, in the SHIELD hideout, the agents are having a party to celebrate getting "Project Insight" started within the next few years. Malick is in fact alive and is the boss of SHIELD and Coulson tells Sousa that Hydra is about 40 years too early (nice reference to The Winter Soldier movie).
3. A young Gideon Malick appears and speaks to Daisy, she remembers the Gideon from earlier seasons who eventually helped SHIELD. Daisy also spots another one of Malick's son's who's supposed to die along with his father.
4. We come to find out that the Chronicom's helped Malick obtain a list of future SHIELD agents and Avengers from the future who have a hand in destroying Hydra. A few names on the list are Peggy Carter, Nick Fury, and the big green giant, Bruce Banner.
5. Sousa and Daisy get knocked out by Malick's son who's supposed to be dead, he kidnapped the pair and is on his way to take them to Whitehall, the inhuman power-hungry maniac from an earlier season.
6. When Mack decides to flood the Whitehouse to stop Project Insight from launching, he looks at the CCTV footage and see's that Malick has his parents in the base, if he floods it his parents will die and he'll most likely not be born so he orders a stop to the mission and blows up the satellite himself when it takes off.
What I Disliked?
My only dislike this week is, what is going on with Simmons, why is she and Enoch hiding something from the team, what is in her neck and why didn't we get an explanation to this earlier.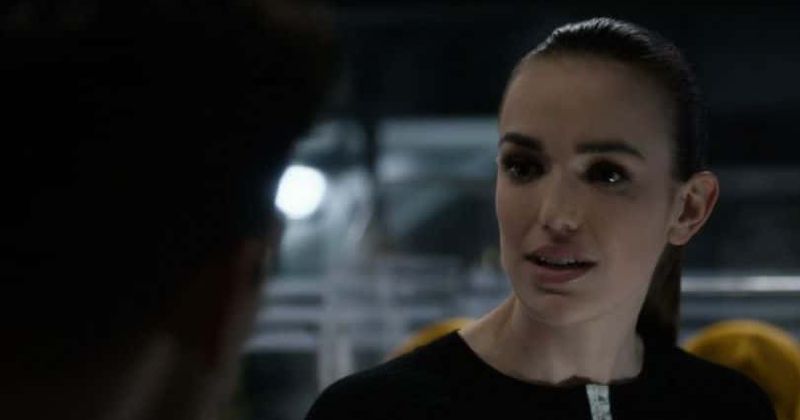 Favorite Moment
My favorite moment was seeing a different side to Deke when he and Yo-Yo go to arrest Malick. Malick is being all cocky but ends up being killed by Deke who shoots him on the spot.
Standout Character
Mack. He had huge decisions to make this episode and he could have chosen any one of them but he chose to reveal the plane.
The Verdict
A fairly decent episode this week with a lot of action which is always a plus. So many connections to Captain America The Winter Soldier and slightly messing up his timeline in the MCU. One of the better episodes this season thus far.
Rating: 9/10