News
Video Games
Insomniac Games Confirm Spider-Man Miles Morales Is A Standalone Game
So we had the PS5 event reveal last night and one of the first games that were announced was Spider-Man Mile Morales.
Twitter exploded with excitement because Miles is finally getting more exposure to his character in a standalone game.
However, Sony Interactive Entertainment EVP Head of European Business, Simon Rutter explained that the game is an expansion and an enhancement to the previous game.
Well, more details have been released and this comes from Insomniac Games themselves talking about the game.
Insomniac games put out a tweet stating that they'll release more information about this STANDALONE game at a future date. They even went on to confirm this to people replying to the tweet.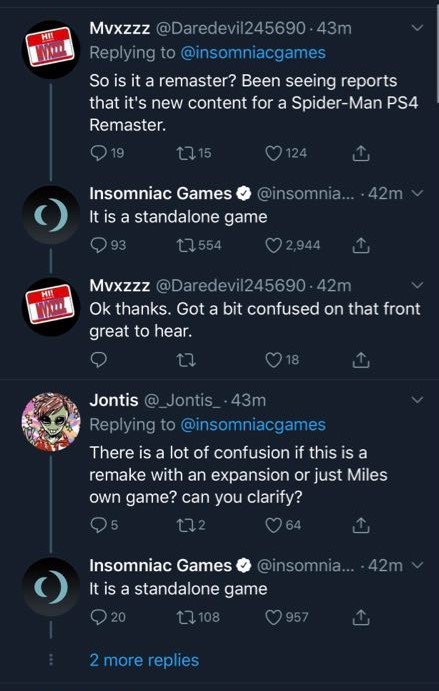 So I truly believe Simon Rutter was wrong in saying it was an expansion and that we truly are getting a full game for Miles Morales later this year.